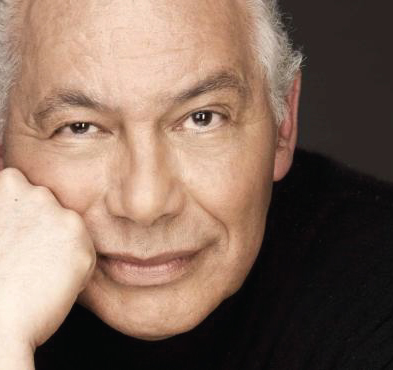 June 2020
I've been trying to find my voice.
The murders of George Floyd, Breonna Taylor, Ahmaud Arbery, and countless others have come at the hands of systemic violence and inbuilt racism. Think of that word "systemic" for a second. Systems are machines to maintain order and these particular machines must be dismantled. The last few weeks have been traumatic and I worry about the news cycle processing through these events and one day we'll wake up and everyone will be talking about something else. From a personal standpoint, I'm asking you to check on your black friends and see how they're doing.
I've been fighting this my whole life. It is the very core of my daily life to build our own systems allowing young black people from underserved communities to flourish in the dance world, but also beyond in their home life. It is a sad reality that no matter how much love, empathy, skills, or mentorship we nurture in our arts spaces there are people out there seeking to tear it apart. We can build a network of supportive spaces where black kids have the room to feel confident, ask questions, learn, mentor and have fun but once they walk out those doors, our power to protect them diminishes. Our collective good work is being thrown back in our face.
Boston has been a hard, hard city for black lives to succeed. Boston is the city where my parents moved to after WWII. My father, a black GI, brought his Italian bride and me to live with his sister who had moved to Boston from Florida. It would have been dangerous for my father to bring his white wife and me to northern Florida, on the Georgia border, back then in the segregated South.
I grew up in the Bromley-Heath Projects and was lucky to find a way to a career through dance, as a charter member of the Boston Ballet. I am bi-racial–my father was African-American and my mother Italian–and I've been tackling issues of racism all my life. For example, early in my dance career I was told to relabel myself as Native American once it was discovered that one of my parents was black, as that race might be potentially less problematic for audiences. When I started the Urban Nutcracker 20 years ago, I wanted to make a bold statement on the changing face of Boston. I wanted to portray the characters in my diverse ballet to reflect the true identity of Boston's growing diversity. That has always included black lives.
Even back then, I was advised always to temper my ambition. Basically, I was told, don't make this Nutcracker "too black." Critics and even friends said it would be a commendable fringe effort that would sit outside the established very white traditions of The Nutcracker. At the beginning there was even a slight bemusement at the notion that this black re-telling of a classic holiday tale could actually survive, let alone succeed. We aren't just a black nutcracker; we are Boston's Nutcracker. And Boston means a diverse culture of races. Despite these issues we persevered. We made mistakes and we argued but we stayed true to our mission of diversity through dance. We looked out for each other and believed in each other, as well as other organizations with similar missions nearby and across the world. We had to be more aggressive than white organizations to gain acceptance and respect. We were the voice of our community and we engaged support from across the city. We wanted to show that dreams could come through and that black lives could flourish and realize their ambitions. I'm lucky to now have a non-profit that provides training to diverse dancers from all backgrounds, all year round, and has a scholarship program while producing new shows every year.
I think of the people today that we did not reach, though, and were lost forever; the people who didn't want to dream anymore because they became disillusioned and we lost them to the shadows. I've worked with some great kids over the years with such immense natural talents, self-respect, decency and ambition but in some cases that was not enough. Some did not push on and accepted the place that racists had carved out for them. Some raged and burnt out on the streets. It's been heartbreaking. I've always known what's been hidden under the stone and now that the stone is being turned over we see the truth laid bare.
I've seen letters of solidarity from white organizations that have been criticized. That comes from a lack of trust but I'm not writing them off yet. Are we in a position to? What service does that do to our community, our ability to progress and to make change a real thing. I want to take those letters of solidarity and insure they become a contract. An organization can't insist they will blithely do better but that they must commit to real, practical and sustainable happenings. This should be on paper, posted publicly, and include a well built plan with accountable steps.
From an arts standpoint, consistent support for the African-American organizations has always been the crumbs from the table. Boxes are checked and the status quo is maintained. There are good people who have helped, their help has been authentic, but they are few-and-far-between. I've sat on one task-force too many that has promised much yet delivered minimal impact (often cloaked in flashy reports) and by doing so has wasted the goodwill and trust of our black community. Letters of solidarity are step one. They will have merit only if there is a step two. Step two is moving off first base and never going back. Step two will be a root and branch reform process where serious planning and building actually happens now.
What is it to support change? We need something beyond your standard "firm commitments." We need old promises to be delivered and activated right away. We need happenings and accountability and at all levels: we need justice. Without justice it is hard to ever achieve peace or meaningful progress. Breaking emotion out into practical details and organization is now key for the black community. Funders need to do more than step up. They need to be giving partners. Politicians need to do more than step up. Goals need to be achieved and significant things need to be done before speeches are made. Listen to your black constituents. We've been talking to you this whole time. And now we've started speaking louder. All aspects of governance need to be seen through a lens of anti-racism and equality.
Every step of the way, black lives need reassurance through practical changes and we need to support each other. Mistakes will be made going forward and healing will be difficult but we need to see action happening now. Black lives matter every day at each one of my organizations, and I insist that black dancers can be raised up everywhere, not just in safe spaces like the Urban Nutcracker. To my black brothers and sisters, keep talking, keep protesting, go beyond acceptance into equality, and insist that years of systemic oppression must end because that time is now.
Tony Williams, Artistic Director