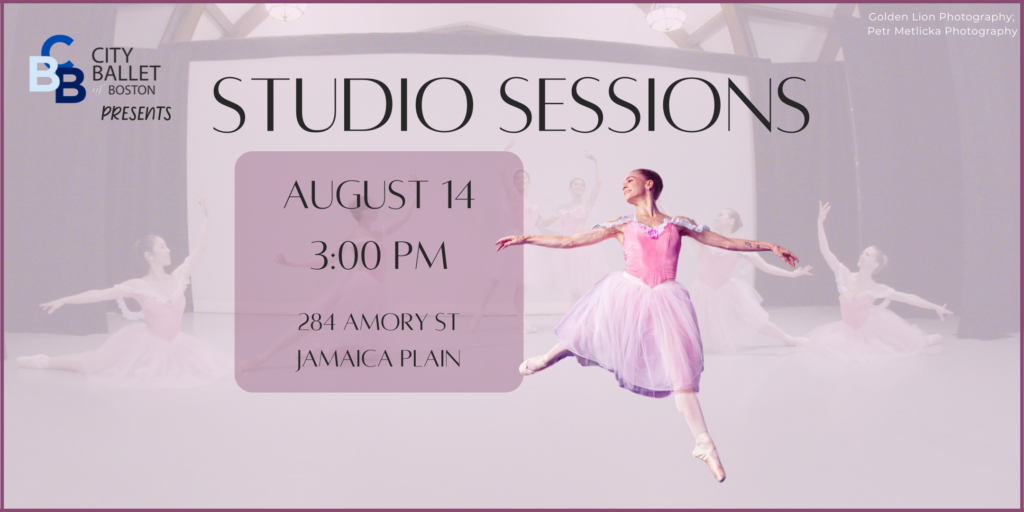 City Ballet of Boston invites you to attend the 2022 Studio Sessions!
This intimate studio performance will be held on Sunday, August 14 at 3pm at Tony Williams Dance Center. The performance will feature the City Ballet of Boston professionals in Respighi's Airs and Dances as well as new choreographic works. In addition, Janelle Gilchrist Dance Troupe will perform an excerpt of Wynton Marsalis' At the Octoroon Balls, with live accompaniment by violinist Lisa Goddard.
Suggested donation of $20 per ticket. Maximum of 2 tickets per order. Masks will be required for audience members.
May 15, 2022
2:00pm
Northeast School of Ballet
32 Lowell St, Reading, MA 01867
City Ballet of Boston invites you to preview our upcoming season at the beautiful Northeast School of Ballet studio theatre. Featuring the professionals of City Ballet of Boston in Ottorino Respighi's Airs and Dances, choreographed by Tony Williams, and an excerpt from José Limón's The Moor's Pavane. Special performance of Romeo and Juliet Pas de Deux by guest artists Ruth Bronwen Whitney and Boris Richir. Additional performances from the students of Boston City Youth Ballet and Cinderella Pas de Deux from the dancers of Northeast Youth Ballet!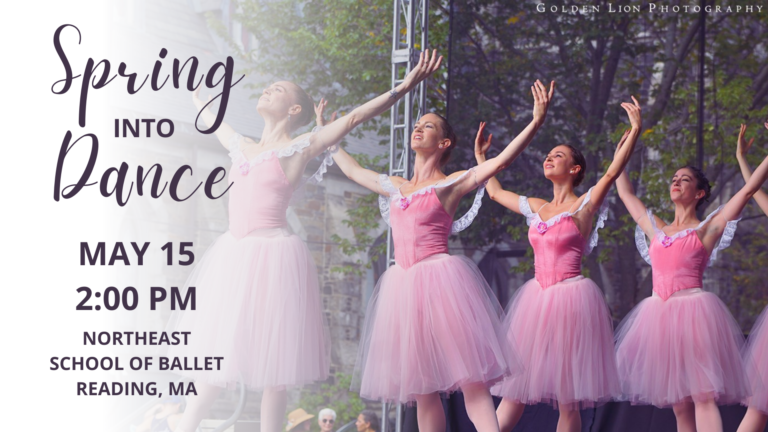 Tchaikovsky's Sleeping Beauty
A Live Stream Event presented by the Cambridge Symphony Orchestra,
featuring dancers of City Ballet of Boston 
Premiered May 23, 2021 at 4pm EST
Orchestra Director: Cynthia Woods, CSO Music Director
Choreography: Gianni Di Marco
Cast: 
Ruth Whitney as Princess Aurora / Sleeping Beauty
Joe Gonzalez as Prince Charming
Gianni Gino Di Marco as Carabosse
Juliet Brown as The Canary Fairy (Fairy of Playfulness) and The White Cat
Betsy Boxberger Khalil as The Lilac Fairy (Fairy of Wisdom)
Amane Takaishi as The Violente Fairy (Fairy of Courage)
Christian D. Gonzalez as Puss in Boots
Avery Saulnier de Reyes as Little Red Riding Hood
Jean Robens Georges as The Wolf
Mae Anthony, Ella Moye Gibbons, and Benedicte Saint Pierre Louis as Carabosse's minions
Studio Sessions: Recovery
City Ballet of Boston presents our first iteration of Studio Sessions; an in-studio event. March, 2019
La Favorita by Tony Williams
Hot Mallets by Tony Williams
Danse Macabre by Gianni DiMarco
An excerpt from Passagio Serenata, courtesy of David Sun and SunDanceX
Don Quixote Grande Pas de Deux with Christopher Philips and guest artist Ruth Bronwen Whitney
Studio Sessions: Recovery will also include a sneak peek of Recovery in Motion, which explores addiction and recovery set to poignant and humorous music and lyrics by Michael Graubart and Nancy Loedy. Mr. Graubart and band will perform live at the event for choreography by Gianni DiMarco, Tony Williams, and Morgan Brown Sanborn.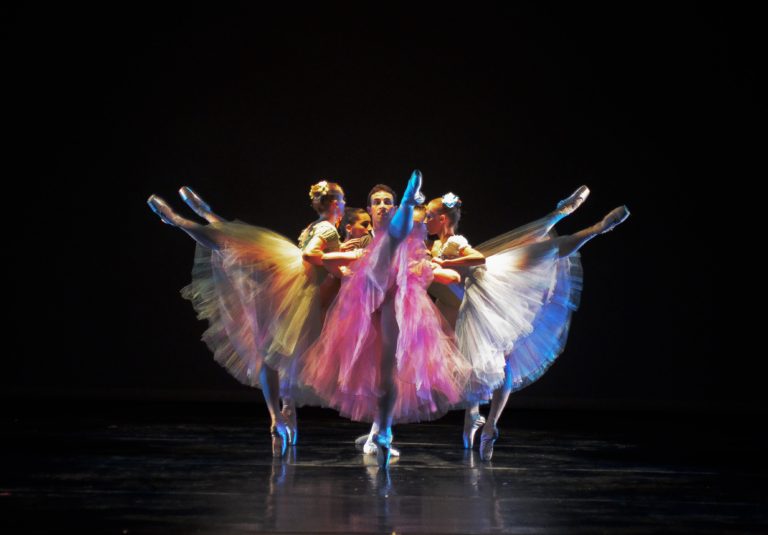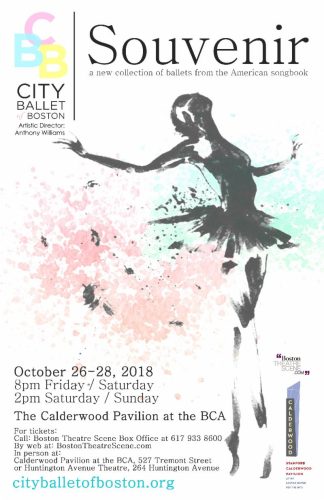 a new ballet with works from the past and present to music from the American songbook and beyond.
October 26-28, 2018 Tony Williams' new venture, City Ballet of Boston launches their inaugural season at the Calderwood Pavilion at the BCA with a new show entitled: Souvenir.  This presents a selection of songs from the American songbook (and beyond).  Music by deBussy, Gershwin, Duke Ellington, Verdi, Chopin, Strauss, Schubert and Brahms accompany dances from the past and present.
City Ballet of Boston will present Birthday Variations from the Gerald Arpino Foundation (set by Nicole Duffy Robertson); Cuban Overture, choreographed by Gianni di Marco; selections from Isadora Duncan set by Ellen O'Reily-Jonas; and two works by Tony Williams.  Mr. Williams will present his full ballet, Ephemera, as a whole for the first time, in addition to a new work "Autumn Leaves."
A 360-degree dance extravaganza featuring jazz and rock-n-roll music from the 1960s to today told through a plethora of dance styles. A touching human story surfaces as emotion is explored through color–literal and metaphorical– while your senses are stimulated throughout the nightclub-esque venue.  The sounds of former eras bring us into our current political and social climate, confronting us with reflections of the past through choreography of today.  A thought-provoking immersive-dance experience for all ages is compunded with a message of hope and determination for tomorrow's Life: In Color.
Oberon Theater, Cambridge MA – 2017