City Ballet of Boston is looking for experienced ballet, hip hop, and tap dancers with strong technique for the 2023 Urban Nutcracker. 
Auditions for dancers ages 18+ will be held Sunday, September 17 from 10:30am-1:00pm at Tony Williams Dance Center. The audition will include a 1.5 hour ballet technique class and excerpts of Urban Nutcracker choreography. Interested dancers should email their CV/resume and dance photos to urbannutcracker@cityballetofboston.org to reserve their spot.
Auditions for dancers ages 8-17 will be held Sunday, September 17 from 1:30-5:00pm. For more information and to pre-register, please visit urbannutcracker.org/audition.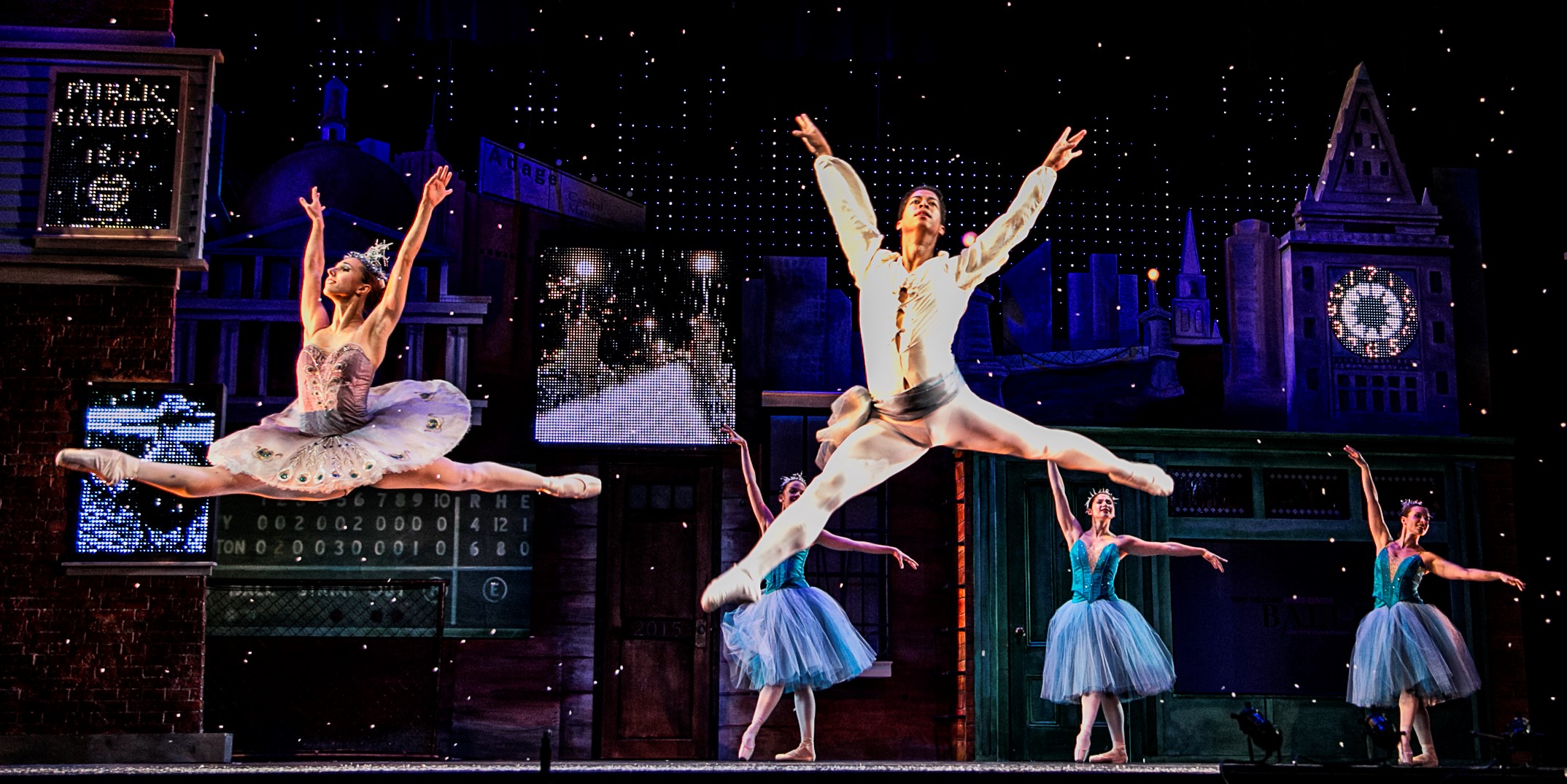 © Peter Paradise Photography
About the Urban Nutcracker:
Anthony Williams' "Urban Nutcracker", the modern Boston-centric holiday classic presented by City Ballet of Boston, returns to the Boch Center Shubert Theatre this December! This production celebrates the city of Boston with winter scenes set in present-day downtown Boston, blending the rhythms of Duke Ellington with the classical music of Tchaikovsky. Anchored by classical ballet, the performances also include a broad range of dance forms such as tap, hip-hop, flamenco, and jazz, accompanied by an 8-piece live orchestra of local musicians.
About City Ballet of Boston:
City Ballet of Boston (CBB), a non-profit 501(c)(3) organization, is a professional dance company that provides exceptional performances and quality dance training to a diverse urban community. The company is built on a robust values system of inclusiveness and believes that diversity through dance heightens creativity both in the studio and on the stage. The core philosophy of a rigorous dance curriculum is that quality dance builds physical and mental discipline and is also an excellent means of cultural education.