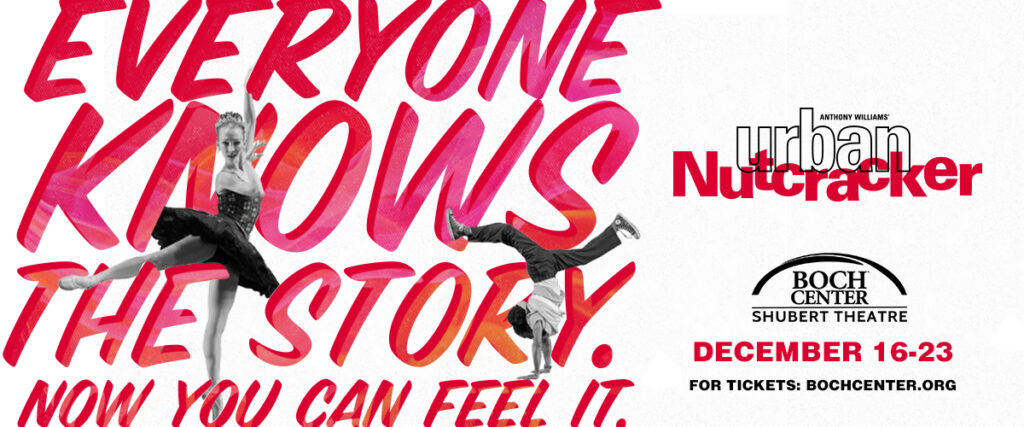 Anthony Williams' Urban Nutcracker, the modern Boston-centric holiday classic presented by City Ballet of Boston, celebrates its 22nd season this December! The live in-person performances, December 16-23, 2023 at the Boch Center Shubert Theatre, showcase winter scenes set in present-day downtown Boston, blending the rhythms of Duke Ellington with the classical music of Tchaikovsky. Anchored by classical ballet, the performances also include a broad range of dance forms such as tap, hip-hop, flamenco, and jazz, accompanied by a small live orchestra of local musicians.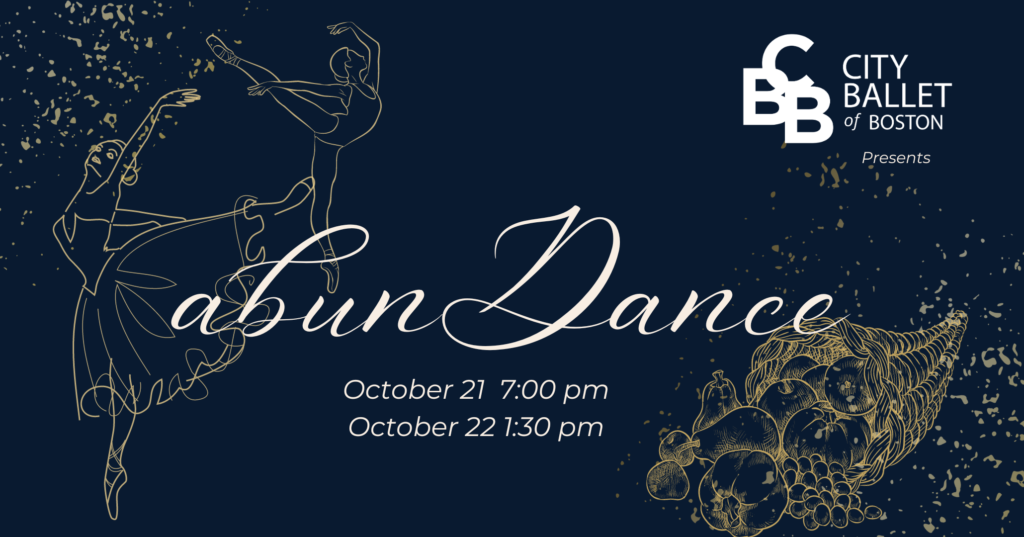 abunDANCE
Join us for City Ballet of Boston's premier performance of the 2023-2024 season! Enjoy an incredible lineup of new works by talented choreographers and performers from all over New England. Featuring the professionals of City Ballet of Boston in choreography by Tony Williams, Gianni Di Marco, and Morgan Brown Sanborn, as well as dancers from Boston City Youth Ballet. 
Special guest appearance from SunDanceX on Saturday evening, and Janelle Gilchrist Dance Troupe on Sunday afternoon.
Saturday, October 21 at 7:00 pm & Sunday, October 22 at 1:30pm at Tony Williams Dance Center, 284 Amory St, Jamaica Plain, MA. Tickets suggested donation of $15.